About Us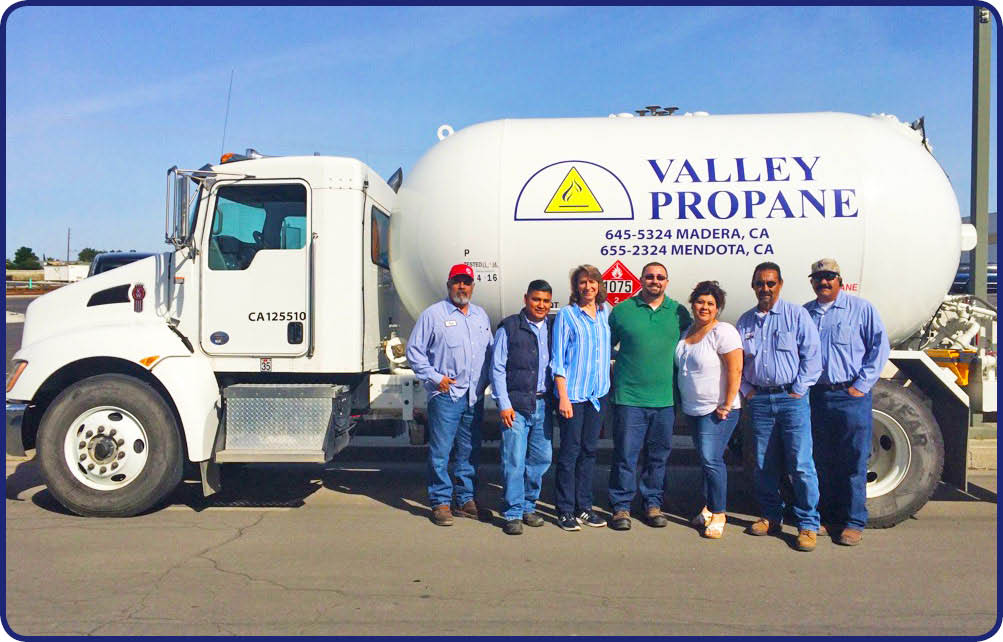 Founded in 1995, Valley Propane is located in the heart of the central valley with 2 locations in Mendota and Madera.
As a family owned and operated business we strive to provide service you can trust at prices you can afford. We specialize in Ag, Residential, and Commercial propane services with a staff that wants nothing more than to treat you like family.
"Our company puts the customer first." -Vince Guthrie, Manager
With us you will never be just a number or an account. We strive to earn your business and your trust from day one and hope to never lose it. We invite you to give us a chance at earning your business and making you a part of the Valley Propane Family. God Bless.